Prepare
your visit

Pont de l'Alma
Place Habib Bourguiba
75007 Paris

Tuesday to Sunday
10 a.m. to 5 p.m. Last access 4.pm. Closed on
may 1, december 25 and the first 15 days of january
Phone
01 53 68 27 81
EMail:
musee-des-egouts@paris.fr
USEFUL INFORMATION

Paris Sewers Museum offers
tailor-made packages, satisfying
the requests of its diverse audience,
as well as professionals and individuals
SELECT YOUR PROFIL
À LA UNE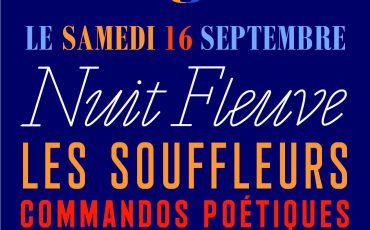 On Saturday 16 September, on the occasion of the European Heritage Days, the museum invites Les souffleurs, poetic commandos. From 10 am to 5 pm, […]

Discover the Museum
Today
A permanent exhibition, new activities, educational workshops…
This completely renovated Museum of Paris Sewers will reopen its doors in 2021. Its modern design with a totally renovated building can now be scenically viewed from the Seine. Its clean-lined building will pull the hidden sewers of Paris from the underground shadows into the light.
The Sewers,
a space with history
The Paris underground sewers are the result of large works launched at the beginning of the 19th century, motivated by scientific knowledge and the notion of public health. Without them, Paris would not be what it is today.
History of the Sewers of Paris

Immersed in mystery, the sewers of Paris have always fascinated the public and attracted many visitors. It seemed therefore suitable to dedicate a museum to them, which has evolved into this extraordinary exhibition space over the past years.
History of Paris Sewers Museum

Book your ticket
To save time, you can buy your ticket online by following 4 steps:
1

Choose a ticket and the available options
2

Choose a date and visiting time
3

Create or log in to your account
4
Purchase the order and obtain tickets
PURCHASE A TICKET

The sewers are remarkable
Everything you always wanted to know about the sewers of Paris,
facts about sewermen (but were afraid to ask)...
Follow us
Find all the latest news about the Museum of Sewers on our social media